Laser cutting and sheet metal processing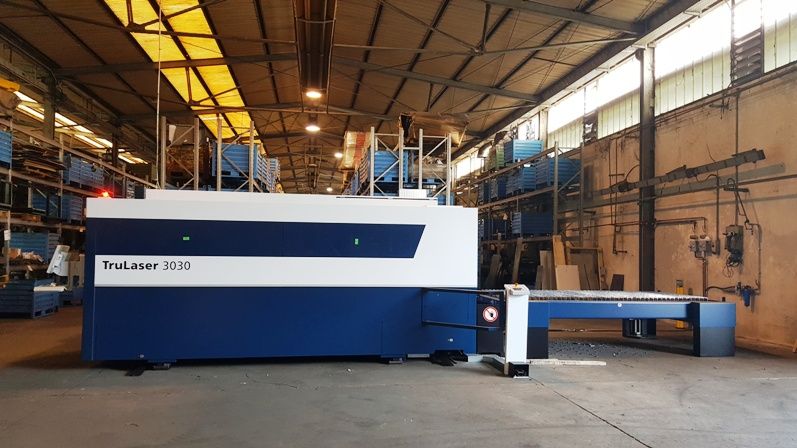 Department dedicated to sheet metal laser cutting and subsequent transformations.
We work structural steel (up to S900MC), construction steel, corten, stainless steel and aluminum alloys. Also checkered and perforated sheets.
We have machines for laser cutting, robotic bending, calendering and chamfering preparation for welding (for more information visit welding section)
.
Sheet metal laser cutting machines
1 Laser machine with a working area of 4 x 2 meter and automatic loading/unloading system. Thanks to a power of 5 KW  (CO2 technology) we are able to cut up to 25 mm. data sheet Co2 laser
1 Laser machine with a working area of 3 x 1.5 meter and automatic loading/unloading system. Fiber source resonator 3Kw . data sheet fiber laser
Calendering machine
Calendering machine to obtain cylinders and cones from plates. Maximum width 3 meter, maximum thickness 12mm, minimum diameter 150mm.
Press brake machines with robot
We have 4 automatic machines for bending sheet metal parts up to 4 meter wide.
For medium and large batches one machine is integrated with a automatic robot.
We guarantee quality also for thin sheet thanks CNC integrated lower compensation table
Chamfering machine
Chamfering machine to prepare parts for welding process. maximum dimension 15 x 15 mm. angle 22.5°, 30°, 45°
Fastener insertion machine
New automatic fastener insertion machine to install self clinching nuts, pins and screws. continuous evolution for our customer care.